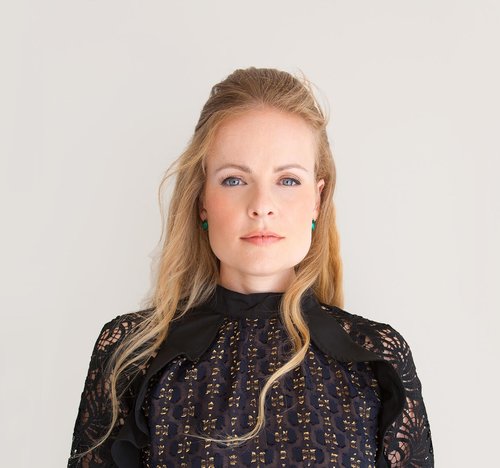 Alice Wallace
February 23 @ 7:30 pm

-

9:30 pm

|

$20
Alice Wallace at Ojai Underground Exchange
  

Ojai Underground Exchange (map)
February 23rd we welcome Alice Wallace! The California-country singer-songwriter conjures the atmospheric sound of the Golden State's canyons and deserts, mountains and crashing waves, its crowning beauty and its tragic losses. At the same time, the supple-voiced Wallace tells her own and others' stories, weaving tales that resonate as we grapple with so many disturbing national issues.
It was after Wallace's return to her birth state of California that she fully embraced her calling as a singer-songwriter. Her musical family had relocated to rural St. Cloud, Florida, when she was a child. She grew up around the sounds of her parents playing guitars and singing, with "Gram Parsons and Emmylou Harris, their favorite," she recalls. She also absorbed the country rock of '70s-era Linda Ronstadt on the turntable. "I really taught myself to sing by mimicking their styles," she says. "The powerful belt that Linda has. The emotive lilt to Emmylou's voice. Trying to navigate those different elements helped me find my own voice nestled in between all that." She first picked up guitar at age 10, with her dad teaching her to finger-pick at 15, and by senior year in high school, Wallace was performing original compositions at the local Borders bookstore. It was in college that she discovered yet another calling: yodeling, that haunting vocal style that blends blues, country, and western. Wallace's own "A Little Yodel" added her to the ranks of legends Patsy Montana and Carolina Cotton.
In 2008, when the Wallace family relocated back to Southern California, she joined them. There, she began focusing on writing, performing, and touring, both solo and with a band. Since 2013, she performs some 200 dates a year. One of those with whom she's shared stages is singer-songwriter Ray Wylie Hubbard, who says she and her "stunning" songcraft have that "Steve McQueen 'Cincinnati Kid' cool." Pundits agree: she won the 2017 Female Vocalist of the Year at the California Country Awards and the previous year's Best Country/Americana Artist at the L.A. Music Critic Awards. She was recently singled out by the Los Angeles Daily News and Pollstar for her "dead-on lovely version" of Ronstadt's "throbbing" "Long Long Time" at the "Palomino Rides Again" event celebrating the legendary California honky-tonk.
Opening the show is Ojai's own Rose Valley Thorns! The Rose Valley Thorns are a bluegrass and progressive bluegrass band founded in Ojai, California. Joshua Bergmann, Jared Bergmann, and Corey Highberg have combined their eclectic musical backgrounds to put their efforts into modern bluegrass, paying homage to traditional bluegrass legends, as well as taking steps forward with their unique original material. The show begins at 7:30, and there is a $20 suggested donation at the door.