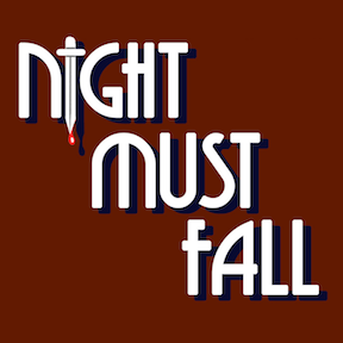 Night Must Fall
March 10 @ 2:00 pm

-

4:00 pm

|

Recurring Event

(See all)

One event on February 23, 2019 at 7:30pm

One event on February 24, 2019 at 2:00pm

One event on March 1, 2019 at 7:30pm

One event on March 2, 2019 at 7:30pm

One event on March 3, 2019 at 2:00pm

One event on March 8, 2019 at 7:30pm

One event on March 9, 2019 at 7:30pm

One event on March 10, 2019 at 2:00pm

|

$10 – $25
The Ojai Art Center Theater will begin its 80th season with the play that opened the theater so many years ago, "Night Must Fall," opening Feb. 15.
To celebrate this milestone year, the theater reached out to Ojai's award-winning portrait artist, Duane Eells, to create an unprecedented prize for a lucky subscriber.
"Our 2019 drive for season tickets," said Richard Camp, artistic director, "is exceptional this year. Ojai's acclaimed portrait artist, Duane Eells, has agreed to paint a portrait of the winning season ticketholder. The drawing will happen at the opening-night party following the performance."
Eells recently won two prizes in the Portrait Society of America's 2018 Members- Only Competition. "I was thrilled that 'Gerd' was a finalist, but now I'm beyond thrilled," said Eells. "My portrait 'Barkeep — Portrait of Michael McCarthy' was also selected, but not as a finalist. 'Barkeep' was selected as third place from 1,268 entries in the Members-Only Competition for the Portrait Society of America in the non-commissioned portrait category! Many years ago, I had hoped to be even relevant in this competition, and now to recognized this way is beyond my expectations."
Camp said he is very excited about the direction taken by the theater. "This past year, we have been gratified by the willingness of the community to support plays that not only provide entertainment but encourage audiences to accept new ideas, explore new avenues and open new doors of perception.
"We will continue that mutual exploration in the 2019 season with a series of plays that will make you laugh out loud, perhaps shed a tear and get your feet tap- ping along with the beat of infectious music."
This season's productions will be: "Night Must Fall," an Agatha Christie-type whodunit; Molière's "The Miser" a classic work about greed, still very relevant today; "Mama Mia," the joyous musical; "Bless Your Heart," about evolution, religion and Elvis Presley; and the holiday show, "Seussical, The Musical!?"
Season tickets are on sale now for everyone wanting to enjoy the five plays planned for this year. By purchasing season tickets, subscribers virtually receive the summer musical for free.
The tickets are available online at OjaiACT.org, or a brochure may be picked up at the Art Center should someone wish to mail in a check.
Season tickets are $100 for general admission; $85 for seniors and Ojai Art Center members; and $50 for those 25 and younger.