WHAT'S GOING ON
Find out what's happening in Ojai on a timely basis as our team of correspondents and journalists bring you the news that matters.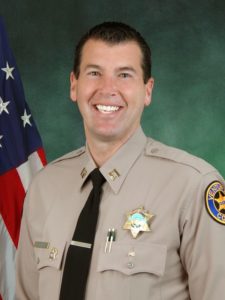 Guy Webster died Tuesday, February 5. He will be missed. By Mark Lewis Ojai has no shortage of raconteurs, but Guy Webster is in a class by himself. Walk by NoSo Vita in the morning and you'll likely see him sitting there with a cup of coffee in his hand, holding forth for a table full of friends. Drop by the Porch Gallery on a Saturday evening to attend an art opening and there he'll be, sitting on the veranda at [...]
BREAKING NEWS | By Maureen Volland Ojai Women's Fund Awards $105,000 in Grants The Ojai Women's Fund gave out $105,000 in grants this week. More than 150 attendees gathered at the Ojai Valley Woman's Club on January 17 to attend the third annual Ojai Women's Fund Grantee Gala Awards Celebration. A total of $105,000 in grant money was distributed to 13 nonprofit organizations providing services to the Ojai Valley community in arts, education, environment, health, and social services. The grants were funded by [...]
Get weekly emails about what's going on in Ojai.