WHAT'S GOING ON
Find out what's happening in Ojai on a timely basis as our team of correspondents and journalists bring you the news that matters.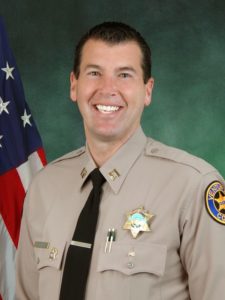 EDITOR'S NOTE | By Bret Bradigan The Library Approach to News Gathering The Sonoma West publishing chain is a small regional chain of five newspapers, serving the Napa Valley towns of Healdsburg, The Windsor Times, Cloverdale Reveille and the Healdsburg Tribune. They have a well-established reputation for excellence and community service. They caused a major ripple in the turbulent waters of community newspapers with their innovative offer last year of a $400,000 public offering. It was in response to declining advertising and circulation revenue. For [...]
EDITOR'S NOTE | By Bret Bradigan The Ghost of U.S. Grant President and General Ulysses S Grant. There's so much to be grateful for in the "Little Orange," our incredible weather, our stunning natural beauty and our tight-knit community. Each voting day, I swell with civic pride because of our best-in-Ventura County turnout for even the most obscure special election. We take our franchise seriously. We are also in danger of taking it for granted. In 2011 alone, there were more than 180 [...]
Get weekly emails about what's going on in Ojai.