WHAT'S GOING ON
Find out what's happening in Ojai on a timely basis as our team of correspondents and journalists bring you the news that matters.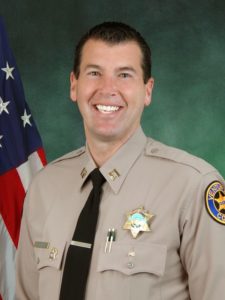 FOOD & DRINK | By Ilona Saari Raising The Bar Russ "Russell Hustle" Brunelli at the Ranch House Nigel Chisholm I first learned what a saloonkeeper was while watching old B&W westerns on TV.  They were mostly men who owned bars (a.k.a. "saloons") with girls in satin dresses and feathers in their hair entertaining the patrons — cowboys and gunslingers — while someone played a piano wearing a gaudy garter on his sleeve.  (Before I was prime-time age, there was, of [...]
EDITOR'S NOTE | By Bret Bradigan The Library Approach to News Gathering The Sonoma West publishing chain is a small regional chain of five newspapers, serving the Napa Valley towns of Healdsburg, The Windsor Times, Cloverdale Reveille and the Healdsburg Tribune. They have a well-established reputation for excellence and community service. They caused a major ripple in the turbulent waters of community newspapers with their innovative offer last year of a $400,000 public offering. It was in response to declining advertising and circulation revenue. For [...]
Get weekly emails about what's going on in Ojai.